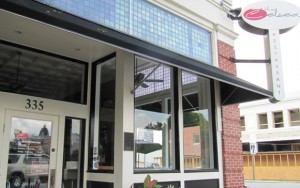 The Ninth Annual Local Authors Luncheon, sponsored by the American Association of University Women (AAUW), will be held on Saturday, January 30, 2016, at 11:30am, at the Chelsea Restaurant, 335 Middle Street, in New Bern.
The Twin Rivers Branch of AAUW has invited ten local authors to the Chelsea for lunch, a chat, and a book signing.
This year's writers are Peter Azzole, Brenda Harris, Sam Love, Leslie Tall Manning, John Lee Martin, Bridget Platt, Michael Richard, Simon Spalding, Patricia Stroh, and Ed Wall.
Their writings include fiction, non-fiction, inspiration, poetry, children's literature, and humor.
All proceeds go toward scholarships for local women and girls, with an emphasis on STEM programs.
Tickets are $25 and include lunch. For details call 252-637-9499.
Submitted by: Ann Corby