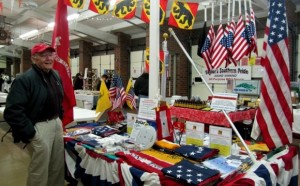 Dec 22 – Last Tuesday opening 10 – 2 until April.
Dec 24 – Special opening hrs 10 – 2 for last minute shoppers! Pre-packaged gift baskets and boxes. Closed on Dec 26, but reopens on Dec 27 from 8am – 2pm. Tuesday market closed til April.
First 2016 Opening on Sat, Jan 2 – After Christmas specialty items: Homegrown, Handmade by your Neighbors! Happy New Year and thank you to all of our many supporters who have stood with us throughout 2015
Jan 9 – "Fabric and Fiber Day" featuring artists who create with fabrics and fibers to create one-of-a-kind treasures. All natural Goat, Sheep, Alpaca Products, Stitched, Smocked, Quilted, Felted, Knotted, Knitted, Embroidered, Crocheted, Woven. Displays, Demos, Raffles.
Jan 16: Local Homegrown Winter Vegetables; Farm-raised Meats, Dairy, Cheese, Honey; Handcrafted one-of-a-kind Treasures; and Homegrown and Handmade by Your Neighbors!
Jan 23 – "Harvest Bear Birthday Cupcake War" Cupcake Baking Competition. Enjoy the unique cupcake displays! Taste one or take home a dozen and delicious varieties of cupcakes.
Submitted by: Julie McKeon, 'R Garden on behalf of the New Bern Farmers Market