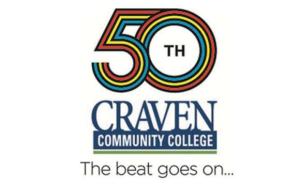 The Small Business Center at Craven Community College presents a series of one hour workshops to help entrepreneurs get their businesses off to the right start with tricks and tips that the big guns use.  Jane Maulucci, The Reactive Voice, will be presenting each of the quick business tune ups designed to encourage newbies and refresh veteran business owners.
Register for each session by clicking the links. There is no fee for these classes; they have been funded by the State of North Carolina to encourage small business success.
November 18, 6-7 pm Brock 100 Mentorship: Press Releases – A press release is an economical and powerful advertising tool. In just 150 words you can have a great story to post in print or online. This one hour workshop will give you the function and format.
December 1, 6-7 pm Brock 100 Mentorship: Marketing Plans – You've got the right product now you just need to target your perfect market. In this one hour workshop we'll identify your target and start devising your marketing plan to reach them.
Submitted by: Jane Maulucci, The Reactive Voice