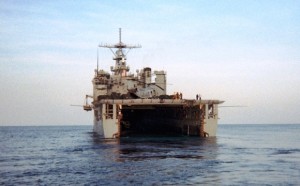 Everyone who served in the military has had their own, unique experience.
I'm proud and thankful to have had the opportunity to serve as a Hospital Corpsman. I've been fortunate to be able to save lives, but saddened by the times when I couldn't. I was able to live in foreign lands where people only dream of visiting. The Navy served me well, but some of my closest friends weren't so lucky.
Some of them served in combat, and some "paid the ultimate sacrifice". Although I've seen some horrific things that can't be unseen, I can't begin to imagine how to live with the outcome of having to make the decision to shoot or be shot.
This story isn't about Corpsmen, it's about every Sailor, Marine, Soldier, Airman, and Coastie who served. Every one of them has their own story.
I salute each and every one of you who've served our Country. I surely hope that people appreciate everything that you sacrificed for their freedoms and hope our community looks out for your well being.
If you're struggling, we have some terrific Veteran resources that may help you with you transition into civilian life and/or connect you with professionals to help ease your pain.
Please give us a call at 252-638-6853 to find out about our local resources or call the North Carolina Division of Veterans Affairs at 919-807-4250. Contact the Veterans Crisis Line for immediate assistance at 800-273-8255.
Tell us what you think by commenting below or sending us an email. Visit New Bern Now's Facebook page or sign up for the latest updates by submitting your email address in the right margin on New Bern Now's website.
Wendy Card