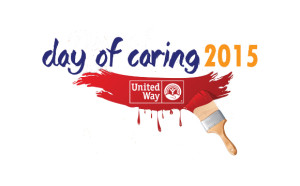 United Way of Coastal Carolina Campaign Kickoff and Day of Caring will be held on Tuesday, September 22, 2015. The day will start at 7:30am with UWCC hosting the New Bern Area Chamber of Commerce Business Before Hours with special guest Governor Bev Perdue and Trent Woods Mayor Chuck Tyson. The public is invited to attend the breakfast. United Way staff, board members and volunteers will then give back to the community through a day of helping at various nonprofits throughout Carteret, Craven, Jones, and Pamlico Counties.
Teams will volunteer across the area to complete much needed tasks such as painting, cleaning, landscaping, gardening and general repairs. A complete list of non-profit service projects are located at www.unitedwaycoastalnc.org.
Contact Kitti Hardison for additional information on UWCC's 2015 Campaign Kickoff and Day of Caring at 252-637-2460.
About: The United Way of Coastal Carolina had its beginnings in the Coastal Carolina area in 1957. What started as just a fundraising organization many years ago, has developed into an organization focused on measurable, long-lasting results focused on the local community's most compelling needs. Education, Income and Health are the three major areas of focus. Currently there are 19 funded programs serving individuals in Carteret, Craven, Jones and Pamlico Counties. Funds are raised locally to fund local programs. For more information visit www.unitedwaycoastalnc.org.
Submitted by: Tate Johnson, Resource Development and Marketing Coordinator, United Way of Coastal Carolina