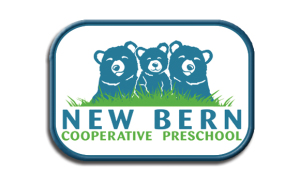 The Board of Directors, teachers, and families of New Bern Cooperative Preschool are excited to open their doors for the 2015-2016 school year.
"While it's a bit surreal that this day has arrived, it is believable due in entirely to the committed families and many hours of selfless efforts that make up the foundation of our school," said Kate McKenney, cofounding parent and President of the New Bern Cooperative Preschool Board of Directors. "We have found great support and a strong partner in the Christ Church leadership, which is a perfect example of harnessing the power of community resources to build our preschool community," McKenney added.
"Christ Church is excited about this venture. We have a long history of education and partnering with educators in New Bern. As we begin our next century of service in this community, I can't think of a better way to re-connect with our history and provide a safe, nurturing place for young minds to grow. We are thrilled to welcome the New Bern Cooperative Preschool to the Christ Church family."
The Ribbon Cutting Ceremony was held August 28th, which preceded an Open House allowing families to familiarize their young students with their classrooms, teachers, and classmates. While the first official day of school will be Monday, August 31st, teachers and families have spent many hours through the summer months soliciting donations, preparing the classrooms, and organizing the "co-oping schedule" which allows the parents to participate in all aspects of the school's management.
The Cooperative Preschool approach is new to eastern North Carolina, and offers an attractive alternative to the preschools currently offered to the community. A parent cooperative preschool is not-for-profit, organized and maintained by families who hire trained educators, resulting in a quality preschool experience with a welcoming and hands on role for the parents.
While New Bern Cooperative Preschool may be new to the community, many familiar faces have been integral in its establishment. Hired early in the process as the Lead Teacher, Debbie Fodrie brings almost 30 years of teaching experience and her own personal history with Christ Church.
"I was married in this church, my three boys were baptized and confirmed here, and my oldest son married here." Fodrie shared.
"This past spring was an emotional time for me as I considered retiring from teaching after 30 years. And then, I saw New Bern Cooperative Preschool's page on Facebook. As I researched the school the first thing that jumped out to me was that it was play-based. It seemed to be exactly what I was looking for, so I called up Kate. When she told me the school was hoping to be located here at Christ Church, well, I got weak in the knees! I felt like, this is perfect," Fodrie continued.
New Bern Cooperative Preschool is open to all families, and the school has a few open spots for registration. The school offers a "Parents' Morning Out" program for ages 2 and under, 2 or 4 day class for 2 year olds, a 3 or 5 day class for 3 year olds, and a 5 day Pre-Kindergarten class for 4 and 5 year olds. All teachers hold a minimum of a bachelor's degree and have previous education experience. More information can be found on their website, www.NewBernPreschool.org.
Submitted by Kate McKenney, President, New Bern Cooperative Preschool