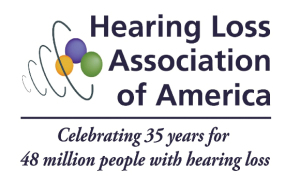 The New Bern Chapter of the Hearing Loss Association of America will meet on Tuesday, Sept. 22 at 11:00 a.m. at 1325 McCarthy Blvd, in the Common Room at McCarthy Court Apartments.
We are a support group for people with all degrees of hearing loss. Our purpose is to open the world of communication for the 20,000 people with hearing loss in Craven County and the surrounding area through information, education, advocacy, and support. You do not have to face your hearing loss alone.
Our guest speaker will be Kimberly Parker with North Carolina Cap Tel. Come and see a demonstration of Sprint's captioning telephones and learn about what services they offer for those who are struggling to hear or understand others on the phone. You are invited to bring a friend.
For questions please call Cynthia Koran at 252-444-8250.
Submitted by: Cynthia Koran