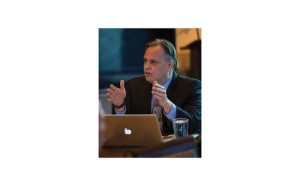 The New Bern Business Referral Network presents Social Media – The Right Way with expert and trainer Martin Brossman on Thursday, September 10, 2015 at the Emerald Golf Club. The two crucial training sessions are designed to guide small business owners to understand how employing social media can make strong connections and grow their business.
We caught up with Peggy Walker Barnes, also known as The DeClutter Bug for a radio interview airing on WNOS 96.7 FM and 1450AM or listen below to learn more:

The afternoon session from 1-4:30 p.m. has two segments: How to Network Effectively and How to Shop Local, Buy Local, & Invest Local. These programs demonstrate how you can build your network and support other local businesses through robust social media.
The evening program from 5:30-9 p.m. is Promoting and Growing Your Business with Social Media. This session is a dynamic overview of Facebook, LinkedIn, Twitter, Google+, Pinterest, YouTube and other social media platforms so that you can identify which tools work best in your marketing plan to build your business.
Martin Brossman is a social media expert and trainer whose mission is to support small and micro businesses in North Carolina. He has been a frequent speaker at the Craven Community College Small Business Center and simplifies the complexities of social media so that everyone can take advantage of it as a cost effective marketing tool.
Early bird pricing of one session for $25 and two for $40 ends September 1. After that date, the regular pricing will be $30 per session. You can register for either or both sessions at networkingandsocialmediaevent.eventbrite.com , or by calling 252-633-3260, or via email.
Submitted by: Jane Maulucci, The Reactive Voice