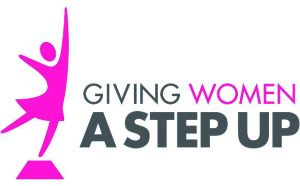 Launching "Giving Women A Step Up" Campaign
Safe-T-Stool, a revolutionary step-stool engineered to never tip or flip, is pleased to announce the launch of a new campaign geared towards supporting organizations that help give women a step up in life. The "Giving Women a Step Up" campaign will nationally support the efforts of the Mary Kay Foundation, while also helping local women's shelters across the country.
In order to give women a 'step-up' in safety, Safe-T-Stool will donate 10% of all stool sales made from August 1 – October 31, with half of the proceeds going to the Mary Kay Foundation and half going to local women shelters in communities nationwide.
"As a company committed to keeping families safe, we recognize that women are the heart and soul of the family unit," stated Fred Rogers, president of Safe-T-Stool. "We want to help fund the organizations that give women a step up to a better, secure life every day."
The Mary Kay Foundation was chosen by Safe-T-Stool for their commitment to ending women's cancers and domestic violence. Since the Foundation began in 1996, it has granted $54 million dollars to organizations fighting cancer and violence against women. In 2014, The Mary Kay Foundation gave almost $5 million to programs committed to ending violence against women and the causes of funding research and education programs for cancers that affect women.
The first local beneficiary of the "Giving Women a Step Up" is the Coastal Women's Shelter (CWS) of New Bern, NC, the birthplace of Safe-T-Stool. CWS is the sole provider of no-cost comprehensive services for domestic violence victims in Craven, Jones, and Pamlico counties in North Carolina.  Coastal Women's Shelter relies on donations to help keep their safe house well supplied and help clients establish new households once they have escaped their abusers. CWS also provides services including a 24/7 crisis line, court advocacy services, support groups, employability services, and crisis counseling.
"We are so honored to have been selected as the first beneficiary of this program," stated Susan Lucas, executive director of CWS. "Giving domestic violence survivors a step up is at the heart of what we do every day!"
To support the "Giving Women a Step Up" campaign, visit www.safetstool.com to order your Safe-T-Stool and/or a campaign t-shirt. The 10% donation will only apply to Safe-T-Stools purchased through the Safe-T-Stool website.
"Bringing awareness and providing tools to equip women to have the opportunity to step up could not be possible without the support of grants and the generosity of businesses," stated Mary Ann LeRay, CWS Board Member. "It is a joy to see so many stepping up to the plate."
As the safest step stool on the market today, Safe-T-Stool is an invaluable addition to any home, school or business. It includes a slip resistant stepping surface and footing, stool trac technology™, tip proof design, handles for convenient carrying, and supports 500 pounds. Used properly, it is impossible to tip or flip no matter where your feet are on the stool.
"We are all about safety," continued Rogers. "We hope our Giving Women a Step Up campaign will ultimately give women peace of mind that they and their families can be safe in their own home."
Submitted by: Amber McCracken, Executive Director, Current Communications