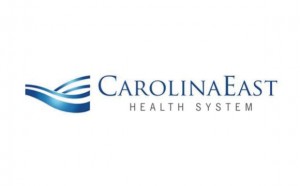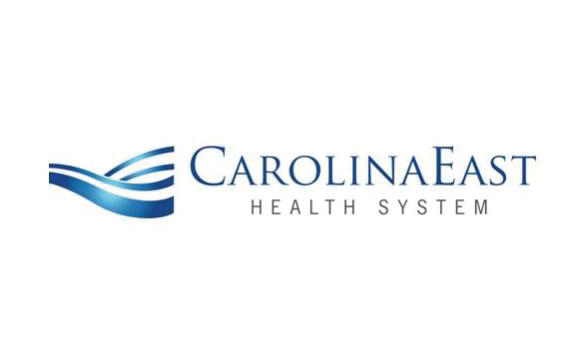 CarolinaEast Medical Center has been recognized by the American College of Cardiology (ACC) and the Society of Cardiovascular Patient Care (SCPC) for outstanding achievement and outcomes in its comprehensive array of cardiac services.
The SCPC has awarded CarolinaEast full accreditation as a Chest Pain Center with PCI. As an accredited Chest Pain Center, CarolinaEast has proven to use an evidence-based, protocol-driven and systematic approach to cardiac patient care which reduces time to treatment during the critical early stages of a heart attack. Accredited Chest Pain Centers must meet or exceed a wide set of stringent criteria and undergo a comprehensive onsite review by a team of accreditation review specialists.
"To accomplish our success took the work of many in many areas of the CarolinaEast heart care arena," said Theresa Wilder, RN, BSN, Chest Pain Accreditation Coordinator. "From assessment and diagnostic protocols, personnel competence and training to integrating with emergency medical services and even the design of our care areas, the accreditation process is extremely thorough and must be repeated on a regular basis," she added.
The quality performance and outcomes of CarolinaEast Cardiovascular Center of Excellence that led to the Chest Pain Center accreditation is also the impetus behind the American College of Cardiology's NCDR ACTION Registry – GWTG Platinum Performance Achievement Award. CarolinaEast is one of only 319 hospitals nationwide to receive the honor.
This award recognizes CarolinaEast's commitment and success in implementing a higher standard of care for heart attack patients and has reached an aggressive goal of treating these patients to standard levels of care as outlined by the ACC and American Heart Association clinical guidelines and recommendations.
"The American College of Cardiology and the American Heart Association commend CarolinaEast for its success in cardiac care. Full implementation of acute and secondary prevention guideline recommended therapy is critical to saving lives and improving outcomes of heart attack patients," said James Jollis, MD, FACC, ACTION Registry – GWTG Chair and Professor of Medicine at Duke University Hospital.
A heart attack occurs when a blood clot in a coronary artery partially or completely blocks blood flow to the heart muscle.  The Center for Disease Control estimates that more than five million Americans visit hospitals each year with Chest Pain, 700,000 of those individuals actually suffer a heart attack.
"These are two additional reassurances that when it comes to cardiac care, our region can be confident that your heart is in great hands at CarolinaEast," said Alex Kirby, MD, CarolinaEast Heart Center. "Our clinical expertise partnered with proven protocols, successful outcomes and compassion is truly unsurpassed in coastal North Carolina."
Submitted by: Megan McGarvey, Director, Public Relations, CarolinaEast Health System