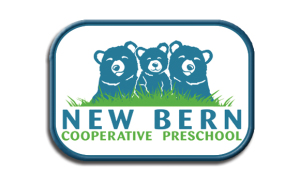 New Bern Cooperative Preschool's Board of Directors are pleased to announce their partnership with Christ Episcopal Church. Located at 320 Pollock Street in the heart of downtown New Bern, the school will open in the children's wing of the Church in August 2015.
"The leadership and congregation of Christ Church are incredibly professional and welcoming, the facilities are impeccable, and the location creates an ideal environment for our young students. Partnering with such an established and respected church that shares our vision for a high quality early childhood program and our mission to serve the community is a wonderful opportunity for the school and the city," said Kate McKenney, Co-Founding Parent and President of New Bern Cooperative Preschool Board of Directors.
Located at the historic Christ Episcopal Church, New Bern Cooperative Preschool will lease several classrooms and offer classes for ages 2 through 5.  The school's Board of Directors has hired highly qualified educators to teach and high enrollment is creating the need to offer more classes. The school's Lead Teacher will be Ms. Debbie Fodrie who is retiring this year after teaching kindergarten in Craven County Schools for 29 years.
New Bern Cooperative Preschool's approach values parent involvement and research-based, play-based learning. The school is a secular, not-for-profit organization, organized, governed, and maintained by families who hire experienced educators to teach. While popular across the country, the cooperative approach is new to Eastern Carolina providing local parents with more educational choices for their children.
The Reverend Paul Canady, Rector of Christ Church said, "Our leadership enthusiastically and unanimously voted to partner with New Bern Cooperative Preschool. I, along with the Vestry, believe this is an amazing opportunity, and we are thrilled to join this exciting endeavor."
Registration for the New Bern Cooperative Preschool is open to all families and tuition assistance may be available. More information can be found on their website, www.NewBernPreschool.org.
Submitted by: Kate McKenney, New Bern Cooperative Preschool