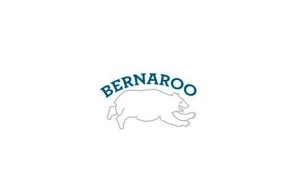 On July 24th and 25th, downtown New Bern will be buzzing with the sights and sounds of local art as the Bernaroo Music & Arts Festival showcases some of the state's finest creative minds for a two-day marathon of local love. Combining live music, visual art, fine crafts, food, beer and much more, BMAF serves as an opportunity for local creators to make their voices heard and enrich an already blossoming community of artists.
From 6:00 pm to 10:00 pm on Friday July 24 and Saturday July 25, the Isaac Taylor Garden will be home to three excellent North Carolina acts each night, ranging from rockabilly and dance-pop to Sout​hern-tinged garage rock and nasty funk. Friday's acts include New Bern's own rockabilly duo, The Take Kindlies, Carrboro's soulful R&B/folk quartet, Matt Phillips & The Philharmonic, and Raleigh's solo dance pop wunderkind T0W3RS. Saturday night brings the garage rock of Raleigh's Thick Modine along with Wilmington's 7-piece hip-hop/jazz crew Temple5 and Raleigh's funky Chit Nasty Band closing out the evening. Single-day passes for the event are $15 while a 2-day weekend pass is $25. The Isaac Taylor Garden will also house live visual art from Greenville's Rodrigo Pacheco, local beers on tap and excellent eats from local chefs.
However, these locally focused events aren't the only things to soak in on Bernaroo weekend. From 12:00 pm to 5:30 pm on Saturday, BMAF is hosting a free block party where folks of all ages can see local music at various venues about town, visit festival curated art galleries, roam through the vendor's circle to help thriving local creators, and much more. Theater troupes, dancers, yoga and more helps to bring festivalgoers into an immersive experience that showcases some of the city's most vibrant pockets.
Leading up the event, the festival will be showcasing several North Carolina acts at venues all about town for Bernaroo Presents shows. The first Bernaroo Presents event takes place this Friday, May 29th with a solo set from Matt Phillips at Aperitivo at Lawson's Landing. Matt Phillips will showcase his delicate yet dynamic folk songs amidst one of New Bern's finest Italian eateries, making for a gorgeous summer evening. Then, on July 10th, Carrboro's The Color Exchange will be bringing their expansive indie rock to Mickey Milligan's. The Color Exchange is a swiftly rising act that's found themselves performing at TED Conferences in Chapel Hill and being showcased on NPR for their infectious melodies and careening pop songs.
For more information on the festival: http://www.bernaroomusicfest.com.
To purchase tickets in advance: http://www.brownpapertickets.com/event/1662475
To get involved with Bernaroo as a sponsor or a venue to host artists contact bernaroomusicfest@gmail.com.
Submitted by: Bernaroo Music Festival