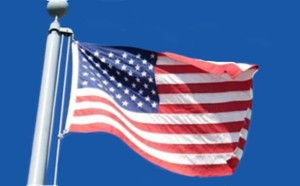 Discounted admission for accompanying family members also offered
Tryon Palace will offer free admission to all active duty and military veterans on Memorial Day, May 25. Military ID or proof of service is required, and discounted admission will be available for accompanying family members.
For more information about this program and other events at Tryon Palace, call 252-639-3500 or visit www.tryonpalace.org.
Upcoming events at Tryon Palace include:
May 26: Behind-the-Scenes: Costume Shop
May 31: North Carolina Symphony at Tryon Palace
June 12: The Monitors in Concert
June 20: North Carolina in the Great War
About Tryon Palace
Tryon Palace, located in New Bern, NC, is part of the Office of Archives and History, an agency of the North Carolina Department of Cultural Resources. Tryon Palace is one of North Carolina's most significant historic sites. It is the home of the Governor's Palace, North Carolina's first colonial and first state capitol, and includes historic buildings, gardens and the North Carolina History Center, which revolutionizes the visitor experience through use of the latest interactive  technology. The History Center includes galleries, a performance hall, the museum store and a waterfront café. Tryon Palace's mission is to engage present and future generations in the history of North Carolina from early settlement in 1710, the development of statehood and into the mid-twentieth century. It is dedicated to collecting, interpreting and preserving objects, buildings, landscapes and events that enrich understanding of the making of our state and nation.
Tickets and visitor information are available at Tryon Palace, 529 S. Front St., New Bern. For directions and further information about special events, programs or group tours, employment and more, visit our web site: www.tryonpalace.org or phone (800) 767-1560 or (252) 639-3500.
About the North Carolina Department of Cultural Resources
The N.C. Department of Cultural Resources (NCDCR) is the state agency with a vision to be the leader in using the state's cultural resources to build the social, cultural and economic future of North Carolina. Led by Secretary Susan Kluttz, NCDCR's mission is to enrich lives and communities by creating opportunities to experience excellence in the arts, history and libraries in North Carolina that will spark creativity, stimulate learning, preserve the state's history and promote the creative economy. NCDCR was the first state organization in the nation to include all agencies for arts and culture under one umbrella.
Through arts efforts led by the N.C. Arts Council, the N.C. Symphony and the N.C. Museum of Art, NCDCR offers the opportunity for enriching arts education for young and old alike and spurring the economic stimulus engine for our state's communities. NCDCR's Divisions of State Archives, Historical Resources, State Historic Sites and State History Museums preserve, document and interpret North Carolina's rich cultural heritage to offer experiences of learning and reflection. NCDCR's State Library of North Carolina is the principal library of state government and builds the capacity of all libraries in our state to develop and to offer access to educational resources through traditional and online collections including genealogy and resources for the blind and physically handicapped.
NCDCR annually serves more than 19 million people through its 27 historic sites, seven history museums, two art museums, the nation's first state-supported Symphony Orchestra, the State Library, the N.C. Arts Council and the State Archives. NCDCR champions our state's creative industry that accounts for more than 300,000 jobs and generates nearly $18.5 billion in revenues. For more information, please call 919-807-7300 or visit www.ncdcr.gov.
Submitted by: Craig Ramey, Marketing and Communications Manager, Tryon Palace