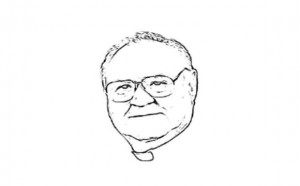 Msgr. Jones Annual Golf Tournament 2015 will be played Saturday, April 25th at Fairfield Harbour Pointe Golf Club, 1105 Barkentine Dr., New Bern.
The price is $60 per person or $220 for a 4 person team. Shotgun start is 9:00am.
Goodie bags and raffle prizes will be available. There will be a hole in one contest for $10,000! Lunch will be served at the end and you even get a hot dog at the turn.
All proceeds will benefit St. Paul Catholic School 8th grade field trip.
For more information or questions please call Dan Doban at 724-244-2211 or the school office at 252-633-0100. Come enjoy the fellowship of other golfers while helping the 8th grade go on their end of school field trip.
Submitted by: Nancy Stewart, St. Paul Catholic School