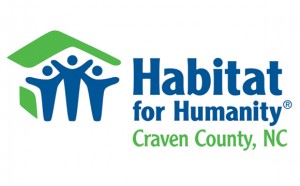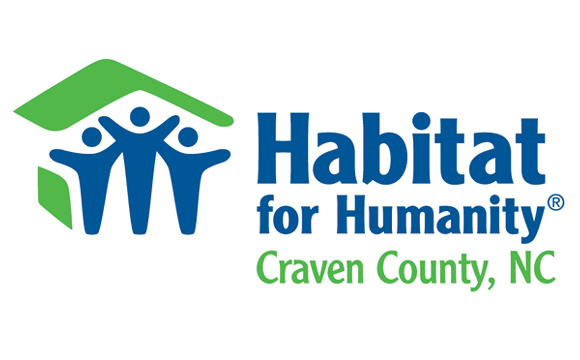 Craven County's Habitat for Humanity and longtime national partner Lowe's are hosting a "how-to" construction clinic for women volunteering during the eighth annual National Women Build Week. Taking place May 2-10, National Women Build Week encourages women across the country to devote at least one day to building simple, decent and affordable housing with Habitat in their local communities.
"We are looking forward to National Women Build Week and the opportunity to engage more women in our work," said Mark Beard, executive director of Craven County's Habitat. "We invite women of all skill levels to join us on the build site and take the clinic hosted by Lowe's."
Similar clinics are taking place across the country and are open to women interested in volunteering at a local Women Build site during National Women Build Week. Local clinics will be held at Lowe's of New Bern on the following dates:
April 26 from 8 to 10 am
How to Finish Interior with Paint and Trim
To sign up for the clinic, volunteers should contact Craven County Habitat at 252-633-9599 or email volunteerhabitatcraven@gmail.com.
Lowe's helped launch National Women Build Week in 2008, and each year provides the support of Lowe's Heroes employee volunteers and conducts how-to clinics at stores to teach volunteers construction skills. This year, Lowe's contributed nearly $2 million to National Women Build Week. Since its partnership began in 2003, Lowe's has committed more than $63 million to Habitat and helped nearly 4,000 families improve their living conditions.
About Habitat for Humanity or Craven County
Since 1989, Habitat for Humanity of Craven County has been building homes, community, and HOPE.  Habitat for Humanity of Craven County  has changed the lives of 58 families locally, and 40 families internationally. We partner with hard working families to assist in the purchase of their own homes.  On our Women Build event, we will be working to complete House #59 which will be owned by a Burmese family of five.
Habitat for Humanity of Craven County is a 501c3 NC Non-profit organization. We have constructed 58 housing units mostly in and around New Bern, and we have begun to expand to the outer lying areas of the county.
All funds raised in New Bern stay in New Bern except for our tithe amounts to HFH International. Tithes to HFH International are used to further our mission worldwide. Our tithes have provided 42 families worldwide with simple, decent, and affordable housing. The average home price in the US is $78,000 and the rest of the world is about $4,900.   International donations have a greater effect on more families.
The most stabilizing factor in any family is a home. The most stabilizing factor in any neighborhood is homeownership. Habitat homeowners annually contribute over $24,000 in property taxes. In turn, our home ownership program has created a committed class of homeowners, who continually take an active role in the development and protection of their respective neighborhoods.
Submitted by: Pamela Johnson, Habitat for Humanity – Craven County