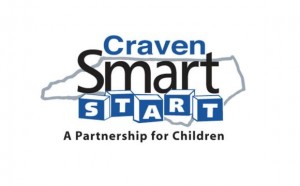 Craven Smart Start will host a Flapjack Breakfast Fundraiser on Saturday, April 25, from 8:00am to 10:00 am at Applebee's on Martin Luther King Boulevard in New Bern. Tickets are $7.00 for the pancake and sausage breakfast and can be purchased at Craven Smart Start, located in Magnolia Plaza at 2111F Neuse Boulevard in New Bern or from any Craven Smart Start Board member or staff member. Walk-ins are also welcome.
The theme of the fundraiser is "Celebrating Children and Families" in recognition of the Month of the Young Child, the Month of the Military Child and Child Abuse Prevention Month. Each child who attends will receive a goody bag and a pinwheel. Proceeds raised from the fundraiser will be used to support Craven Smart Start's early literacy services that provide books to children who have few or no books in their homes.
For more information, contact Pinkie Moore at (252) 671-0689.
Craven Smart Start is a 501(c)3 public-private partnership that administers the funding and programs of Smart Start, North Carolina's early childhood initiative, in Craven County. For more information about Craven Smart Start, visit www.cravensmartstart.org
Submitted by: Pinkie Moore, Community Outreach Coordinator, Craven Smart Start, Inc.