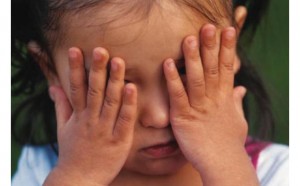 Community Coalition for Craven County Children (C⁵)
Recognizes Child Abuse Prevention Month
North Carolina's future success relies on the healthy growth and development of all children. During April, National Child Abuse Prevention Month, the Community Coalition for Craven County Children (C5) encourages the citizens of Craven County to come together to celebrate efforts to ensure all children have the safe, stable, nurturing environments they need to thrive. These types of relationships build healthy brain architecture in children, forming a sturdy foundation for future success.
The Opening Ceremonies are on Wednesday, April 1st at 8:30 AM at Bank of the Arts on Middle Street in New Bern and in Havelock on Thursday April 2nd at 9:00 AM at Havelock City Park.  This will kick off a month of many activities related to awareness and strengthening families.
The Community Coalition for Craven County Children encourages all citizens to learn more about the short and long term effects of child abuse and neglect on the child and on the community during April. "Child and youth development is the foundation for community and economic development," said Terry Brubaker.   "When children experience abuse and neglect the architecture of their maturing brains is damaged. If left unaddressed this leads to poor outcomes for the child and the community. These effects include academic failure, chronic long-term health issues, and increased crime rates and violence."
One of the most effective ways to prevent child abuse and neglect from occurring is to ensure all parents have the knowledge, skills, resources, and social support they need to provide safe, stable, nurturing environments for their children. The Community Coalition for Craven County Children's mission is to provide Craven County families with educational information on child development, safety and parenting, and we advocate for the improvement of outcomes for families and children in our community.  There will be two Parenting Cafes in April –the first on April 7th for Grandparents raising grandchildren and the other on April 23rd on child development and discipline.
You can contact the Community Coalition for Craven County Children by sending an email or by calling 252-288-6572.
Submitted by: Terry Brubaker, Community Coalition for Craven County Children