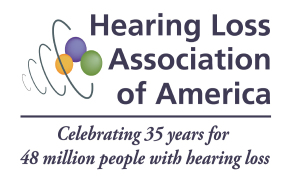 The New Bern Chapter of the Hearing Loss Association of America will meet on Tuesday, April 28th at 11:00 a.m. at 1325 McCarthy Blvd, in the Common Room at McCarthy Court Apartments.
We are a support group for people with all degrees of hearing loss. Our purpose is to open the world of communication for people with hearing loss through information, education, advocacy, and support.
Our guest speaker will be Dr. Lauren McGivern from Audiology of New Bern. Her topic will be: "An Audiologists Guide to Hearing Health Care: What to expect and what should be provided."
For information please call Cynthia at 252-626-6864 or email cgkoran@hotmail.com.
Submitted by: Cynthia Koran