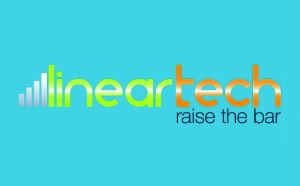 In a recent conversation with my friend and owner of LinearTech, LLC, Telly Ipock, I learned more about her company.
LinearTech offers affordable online marketing solutions.
When I asked Telly about her team, she said, "I have very experienced and dedicated programmers, graphic designers, and content writers that provide quick services. I myself am very responsive, experienced, and resourceful."
Telly said, "We provide affordable and quick turn marketing solutions. We offer very flexible website and marketing packages that are customizable to each client's needs and budget. we have three different website packages with different price ranges. For customers seeking the lowest price and quickest turnaround, we suggest the 'Simple and Easy' package if it will meet their needs."
When asked on average, how long does it take to get a website up and running? She said, "It depends on the complexity of the website. Graphic design, website design, the development platform, and functionality make a big difference. For a simple basic brochure website of a small business, it takes 1- 2 weeks. However, for a website with more features such as a shopping cart, a membership system, or a lot of pages, or intensive graphic design, it will take 1- 3 months on average."
She teaches clients how to update and manage their websites. Telly said, "In fact, I've taught a website building class/computer workshop with the Small Business Center at Craven Community College. Class size averages 15-20 attendees and by the end of the 3 hour class, most people have a website created by them, up and running."
I asked Telly how LinearTech turns website visitors into paying customers. She replied, "We offer comprehensive, data-driven online marketing solutions."
When asked, what sets LinearTech apart from other local marketing firms, Telly said, "LinearTech is professional, affordable, flexible, and reliable. We are experts about websites. We have engineers and programmers. While most local marketing firms specify on a certain platform, or focus mainly on graphic design or traditional media advertising (such as TV, radio, and newspaper), we are very good at digital marketing, mobile marketing, and online solutions. Our websites are all responsive and adopt the latest technology and designs that are most user friendly and search engine friendly."
Telly was excited to announce LinearTech is offering a New Year Special with 20% off all services thru February 28.
Find out how LinearTech, LLC, can help you promote your business or non-profit organization by visiting their website, calling 252-571-3456, or sending an email.
Tell us what you think by commenting below or sending us an email. Visit New Bern Now's Facebook page or sign up for the latest updates by submitting your email address in the right margin on New Bern Now's website.
Wendy Card