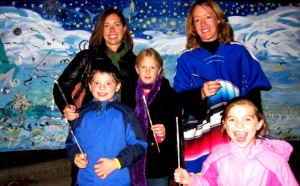 Come join us for the first ArtCrawl of the New Year. The temperatures may be cold but the artist community will be greeting patrons and participants with warmth and cheer.
At Isaac Taylor Gardens on Craven Street. Karen Dodd of the Quilting Mandarin will be selling her colorful accent quilts, jackets made to order, scarves, home decor items, and her award winning books. Allen Meredith and Briana Heath will be showing their handmade jewelry. Ashley McDaniel will be on hand with enamel and scrimshaw pendants, Ellen Naranjo of The Orange Hare, and Laura Arias will be showing and demonstrating her shell and natural organic designs.
The Gallery on Craven, inside the Isaac Taylor building, will have new art hanging by all of the artists. Artists are Jon Derby, Jay Manning, Rebecca Shelby, Lynne Baron Goodwin who will be present, Hannah Mathiot, Becky Preece, Bernice Abraham, Sarah Thrasher, Elaine Meyer, with Brandy Baxter and Dara Morgan will demonstrating drawing and art. Free wine and refreshments will be served. Signups will be available for Watercolor and Abstract Painting Classes.
Inside the Greater Good Gallery, also in the Isaac Taylor building, Lisa Bisbee Lentz and Carol Jones will be demonstrating Oil painting techniques. James Herring displays his newest acrylic paintings of Tryon Palace activities. Patrick Kavanaugh will be taking photos with his large format camera and will have works displayed inside gallery.
Betsy Drake Interiors showcases hand painted pillows and rugs next to the Isaac Taylor Garden.
Top Shelf Consignments & Boutique has original art by Kathleen Bailey, photography from the creative eye of Lynne Barron Goodwin, original jewelry from Cindy Hamilton, Kim Nelson and Cat Hickerson.
At MJ's Raw Bar and Grill on Middle Street, Lynne Baron Goodwin and Lisa Bisbee Lentz display their newest works of art.
Also on Middle Street, Trent River Realty will be featuring the acrylic and water color paintings of Brenda Gear along with artist, Susan Sirkin.
On S. Front Street, the Next Chapter Bookstore displays work by Lisa Bisbee Lentz and Tessie Adams.
The Boathouse will host Blaine Kruger, local artist and proprietor of the Brown Pelican Pub (Broad Street), who will be demonstrating his paintings on nautical charts.
The Red Shoe Studio Gallery, down the back hallway of Bear Town Java on Middle Street, will be featuring the works of Sue Lawrence.
Out of the Red Shoe Studio Gallery's back door is the wonderful Artisan Square where you will find many artists gathered outside of Michaele Rose Watson's Little Yellow Studio. Expect warmth as you rub shoulders with young Bohemians around an outdoor fireplace. Elisa Shulman of In The Wind Beading will be demonstrating and selling her wonderful beaded jewelry creations. Just steps from the Square's Center, is Studio Four Thirteen on Broad where you can find the work of Chris Wagner and Ed Macomber.  Next door is the Brown Pelican Pub and Art Gallery with its exhibit of nautical work of TRAA artist Jan Ebbinge. Finally, just before you leave Artisan Square, pass through the back door of the Bank of the Arts and listen to poetry readings assembled by Rebecca Duncan of the Nexus Poets.
Submitted by: Community Artist Will