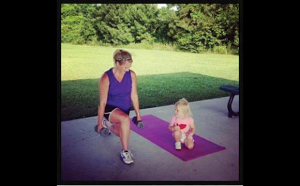 At BeyondFit, we believe it's important to teach children how to live a healthy life by our example.  When it comes to exercises for kids, with small children- we love that you can turn exercise into a game.
Here are some exercises for kids that you can do at home together:
Jumping Jacks
Frog Jumps
Squats
Planks
Push-Ups
Sprints- outside on a beautiful day to help burn some of that energy.
Lunges
Any activity to get them up and moving
Here's a simple & easy workout with fun exercises for kids: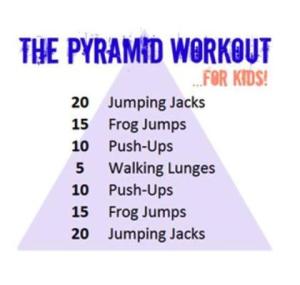 We live in a world that is surrounded by technology from cell phones to video games. It's time to put everything down and start becoming more active, whether it's taking a walk with your family, exercising with your family, or just simply spending time together.
With childhood obesity on the rise, now is the perfect time to teach our children how to be active and develop healthy habits that will last them a lifetime.
P.S. Are you a fit mom who is local?  Check out our  Bikini Boot Camp so you get started with your healthier life today!
By Contributing Author: Kate Horney, BeyondFit Physiques