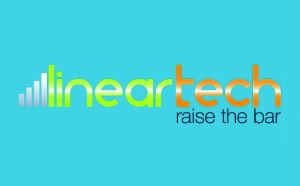 Maybe you've just set up your company's new website or social media site (example: Facebook page), or maybe you've had it for a while. If you are like many small businesses, you may be wondering if it is even worthwhile, after all, there are seldomly any visitors to either site. But don't give up yet, there are a few simple and low cost strategies you can use to drive traffic to your site, and to engage customers and potential customers with your business.
Here are 8 strategies for improving traffic to your site:
1. Be Active – No one wants to keep visiting a site that never changes. Keep your webpage and Facebook page dynamic and engaging with frequent posts. Posts can be about your product, new projects, or simply industry news.  For example, a pet care business might post articles about grooming techniques.  Keep your visitors interested!
2. Use Search Engine Optimization (SEO) – Be proactive to make sure your site gets listed high in relevant search results. Firstly, that means getting your site listed on the major search engines, including Google, Yahoo! and Bing. Once you are listed, you need to have the right text and keywords to be listed for relevant searches. This means much more than simply listing words for the search engine to find. Search Engines have become highly sophisticated, and can recognize high quality content, vs. simple keyword listing.  To rank high in results, you need high quality content such as articles and descriptions that incorporate keywords in a natural way.  A good web designer will know how to structure your site and label content such as photos and graphics in a way that search engines can find.
3. Tag, Like, and Share – This goes back to being active with your site, and with social media. When you see interesting articles and posts that are related to your business, don't just read them and move on, be sure to Like, Share, and were applicable Tag other users in the post.
4. Comment – Be sure to comment on relevant social media posts. Just remember, you're representing your business, so be sure that your comments reflect your business in a good light.
5. Set an advertising budget and use it for online advertising – Online advertising can help get your name out there. If you don't have much money, don't worry, online advertising can be highly flexible to your budget. Marketing firms can help you manage your online advertising to ensure you get the most value for your money.
6. Engage – If you are a local business, focus your online activity on local sites where you can most effectively engage with potential customers. This can mean commenting on local topics, or targeting local websites for your online advertising.
7. Encourage Engagement with Incentives – a great way to do this is with frequent online coupons, sales, and other opportunities for customers. This will keep users visiting your site to see what is new.
8. Stay in Touch – You can add willing customers to an email newsletter list to keep them up to date with your business. Keep them informed about activities, promotions, and changes.
Find out how LinearTech, LLC, can help you promote your business or non-profit organization by visiting their website, calling 252-571-3456, or sending an email.
Submitted by: Telly Ipock, LinearTech LLC