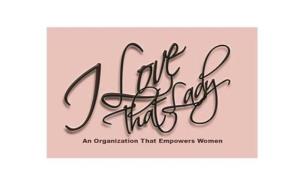 How many times do you say "I love that Lady!"? Now you can prove it! You must know someone who devotes herself to make the world a better place starting within Craven County. This is a woman who selflessly works on humanitarian efforts to encourage, feed, clothe, support, and guide people to a happier, healthier life.
For the past 5 years, I Love That Lady has been awarding monetary donations to the charity of a carefully selected Craven County woman and now we need your help to find our 6th recipient. Go to I Love That Lady.com and submit your entry by 5 pm on January 10, 2015.
Our panel of 8 will review each application and then select one woman to receive the "I Love That Lady" Award. If you have submitted an application in previous years and your lady was not the top winner, consider submitting again!
I Love That Lady is a nonprofit organization committed to empowering women and recognizing their invaluable contributions to their community. Come celebrate with us! February 24, 2015 will be the night of the recognition dinner at the New Bern Riverfront Convention Center. You can register for the event right now on the website: ilovethatlady.com.
We anticipate your outstanding nominations and look forward to celebrating with you in February.
The I Love That Lady Committee: Kim Briele, Chrissy Hurst, Jane Maulucci, Pinkie More, Kathy Petrichko, Stephanie Seymore, Amy Solter, Laura Towarnicky, Cindy Williams, and Holly Willis.
Submitted by: Jane H. Maulucci