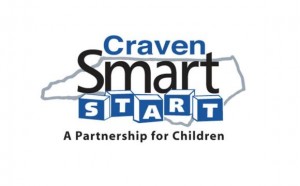 Children, birth to 12, and their parents are invited to attend Reading Fun Day at the New Bern Mall on Saturday, February 7, 2015 from 10am to 2pm.
This annual event, which is free to the public, will focus on the theme "Dare to Dream: Literacy Awakens Minds, Hearts and Dreams".
Local schools, Newspapers in Education and Craven Smart Start programs will host a variety of literacy activities in reading stations throughout the New Bern Mall. Children who participate in at least four reading stations will be eligible to receive a free book, while supplies last.
Reading Fun Day is a local literacy outreach project sponsored and coordinated by the Twin Rivers Council of the International Reading Association, Craven Smart Start and the Sun Journal's Newspapers in Education (NIE) Program with the support of the New Bern Mall.
The event first began in 2005.  For information, contact Pinkie Moore at 252-671-0689.
Submitted by: Pinkie Moore, Craven Smart Start