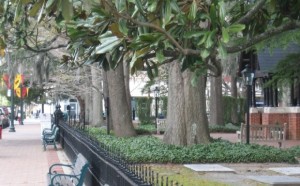 18th: Memories of an American Family: The Luke Martin Story, 7:00pm, Cullman Performance Hall, North Carolina History Center. For details call 252-639-3500
19th: Governor's Challenge Cornhole Tournament, 10:00am, Tryon Palace South Law, register by Sept 12th. For details call 252-636-3707.
19th: Todd Hoke in Concert, doors open at 6:30pm at the Trent River Coffee Company presented by the Down East FolkArts Society. For details call 252-646-4657
19th – 20th: Democratic Women of North Carolina 54th Annual Convention at the New Bern Riverfront Convention Center. For details call Tanya Roberts at 252-665-3424
19th – 21st: Lend me a Tenor, Fri – Sat: 7:30pm; Sun: 2:00pm at the New Bern Civic Theatre. For details call 252-633-0567
20th: Footprints for a Change 5K Run/Walk and 1 mile Fun Run, 8:30am, River Bend Recreation Center, benefiting RHA Howell. For details call 252-638-3118
20th: Carteret County Annual Color Run, registration starts at 6:30am at First Citizens Bank in Beaufort. Benefiting the Carteret General Hospital Foundation Cancer Center. For details call 252-241-2201
21st: 1st Women's Conference, presented by the New Bern Area Chamber of Commerce at the New Bern Riverfront Convention Center. For details call 252-637-3111
21st: Dining at the Depot, 4:30pm – 6:30pm presented by the New Bern Preservation Foundation. For details call 252-633-6448
There also all kinds of fun activities to include something to do for all ages!
Visit the local Art galleries and shops to admire the vast array of art on display by local Artists.
Check out Amusements to learn about fun and games. Some examples are miniature golf, rollerskating, playing bingo, bowling, and much more!
Relieve some stress by working out at the local Fitness Centers.
Learn about New Bern's 302 years of History by taking a professionally guided or self-tours and visit the many historical landmarks.
Spend some time at the New Bern – Craven County Library, read a book, use the computer, and better yet, take some FREE computer classes!
Get some fresh air by taking a walk in the park. Your kids will have a blast at the local playgrounds and water park. Your dog can play with others in the "dog park". Thanks to the City of New Bern's Parks and Recreation and Craven County Recreation and Parks there are over 20 parks, a community resource center, and two recreation centers in our community. They also organize numerous events and classes throughout the year.
Enjoy a Night on the Town by attending a live performance, singing Karaoke or dancing, or watching a movie at the box office.
Get back to nature by visiting Outdoor Recreation and see the hotspots for biking, boating, camping, fishing, golfing, hiking, hunting, tennis, scuba diving, etc.
Enjoy a stroll through the New Bern Farmer's Market. The locals gather here on the weekends to shop for arts and crafts, food, and many other unique gifts. They even have live bands throughout the year.
What are you doing this weekend?
Tell us what you think by commenting below or sending us an email. Visit New Bern Now's Facebook page or sign up for the latest updates by submitting your email address in the right margin on New Bern Now's website.
Wendy Card