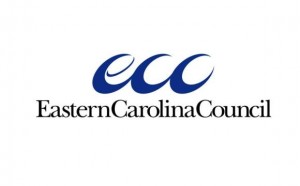 Several Communities Plan Activities for Falls Prevention Awareness Day
The Eastern Carolina Council Area Agency on Aging (ECCAAA) along with the national Falls Free Initiative is declaring September 23, 2014, Falls Prevention Awareness Day.
Falls are the leading cause of both fatal and nonfatal injuries for individuals 65 years of age and over. Every 14 seconds, an older adult is seen in an emergency department for a fall-related injury. The chances of falling and of being seriously injured in a fall increase with age.
According to the North Carolina Division of Aging and Adult Services, in 2011 nearly 900 adults age 65 and older died as a result of a fall. More than 25,000 individuals were hospitalized and more than 193,000 were taken to emergency departments due to falls.  "We can change this by bringing greater attention to the many preventive measures that can be easily employed to keep our seniors safe," says Tonya Cedars, Human Services Director of the ECCAAA. Prevention includes emphasizing the importance of exercise, vision and hearing checks, medication side effects, talking to your physician about a falls risk assessment and making sure your home is safe.
"We know that falls are not a normal part of the aging process and the resulting injuries from a fall can reduce the quality of life among seniors," stated Cedars. "During this falls awareness day we hope seniors and their support communities will learn how to reduce falls risks so that our seniors can stay independent and live in their community for as long as possible."
Several community senior centers will host workshops on Falls Prevention Awareness Day. Pamlico County Senior Services will host a workshop on falls prevention at 10:00 a.m. Greene County Senior Services will host a workshop at 11:00 a.m. and offer tips on safe proofing your home from falls. Older adults can also pick up a Home Safety Check List from the senior center.  The Lenoir County Council on Aging will promote falls prevention at the "Living the Good Life" Expo and Food Tasting in the Vernon Park Mall in Kinston starting at 4:00 p.m.
For more information about Falls Prevention Awareness Day events in your community, contact your local senior center or call ECCAAA at 252-638-3185.
ECCAAA is part of the national aging network established through the Older Americans Act. Our agency will advocate, plan, develop, and support a comprehensive system of quality services designed to attain and preserve the quality of life, health, and independence of older adults, individuals with disabilities, and caregivers. ECCAAA serves nine counties: Carteret, Craven, Duplin, Greene, Jones, Lenoir, Onslow, Pamlico, and Wayne.
Submitted by: Jillian Hardin, MPA, CIRS-A, Human Services Planner, Eastern Carolina Council Area Agency on Aging