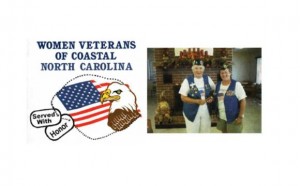 "Sometimes Freedom's defenders have a woman's face"
Mission Statement: To unite and form a group among women military veterans and active duty women in all branches of the U.S. Armed Forces.
In 2011, about 1.8 million or 8 percent of the 22.2 million Veterans were women. The male Veteran population is projected to decrease from 20.2 million men in 2010 to 16.7 million by 2020. In contrast, the number of women Veterans will increase from 1.8
million in 2011 to 2 million in 2020, at which time women will make up 10.7 percent of the total Veteran population.
Purpose of Association:
– To ensure that all women veterans are aware of their veteran's benefits and to advise them of the agencies related to their needs.
– To be a visible presence at local veteran's events and in particular to acknowledge the service of our WWII women veterans and the extraordinary role they played in securing our freedom as a nation.
– To focus on the positive aspects of women in the military, both past and present in order to assure that womenveterans are represented in related ceremonies, programs and project.
– To collect and share the memories and experiences of women veterans by holding monthly meetings and though media exposure, other veteran's and by word of month.
*As a member you will receive our newsletter to keep up on current events and activities of the organization. Members participate in community affairs, parades and veteran's celebrations.
Regular meeting date is 1st Saturday at 2pm Sep-Jun (except Oct it's 2nd Sat), 405 Barbour Road at Ekklesia Apt. Bldg. A, Morehead City, NC.
For questions, inquiries, or donations, please call President of the Women Veterans of Coastal North Carolina – SMSgt Dolly Witt, Retired at 910-922-9409.
Submitted by: Stephanie Duncan, Executive Director, Havelock Chamber of Commerce