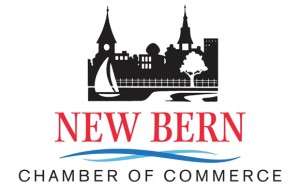 Swiss Bear Downtown Development Corporation and the New Bern Area Chamber of Commerce are happy to announce the May Sunrise Business Update will be held Thursday May 29, 2014 with featured speaker J. Gary Hill, President North Carolina Homebuilders Association. He will discuss the "State of Homebuilding", a macro view nationally and micro view locally.
J. Gary Hill is President of J. Gary Hill, LLC, a real estate consulting and building company. He recently served as Vice President of Sales and Marketing at Tradition Homes in Greensboro, NC and has been instrumental in the evolution of the residential and commercial building industry in the Triad area of North Carolina for 40 years. He continues to contribute his expertise in the areas of Land Acquisition & Land Development, Construction, Sales & Marketing, Design Gallery and Customer Service.
*To accommodate the anticipated attendance, the meeting will be held 8 – 9 a.m. at Stanly Hall, 249 Craven Street (elevator) or 301B Pollock Street (stairs) on the second floor with a full buffet breakfast. The cost, $10 per person, will be collected at the beginning of the meeting.
Reservations are required by contacting Swiss Bear DDC. You can reply by email to swissbear@swissbear.org or by calling 638-5781. Reservations for the May 29 meeting are required by the end of the Tuesday, May 27 work day.
The dates for the remaining 2014 bi-monthly programs are: July 31, September 25 and December 5. A listing of speakers will be published as they are confirmed.
Swiss Bear and the Chamber of Commerce are providing this opportunity for the business community to meet and hear presentations from business professionals on topics that are important and timely to New Bern, Craven County and Eastern North Carolina.
For more information on the New Bern Area Chamber of Commerce visit: www.newbernchamber.com or Swiss Bear Downtown Development Corporation: www.downtownnewbern.com.
Submitted by: Teresa Suhrie, New Bern Area Chamber of Commerce