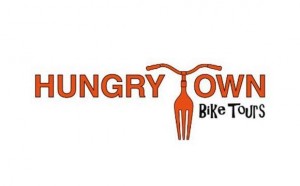 With Hungry Town Bike Tours
North Carolina's Southern Outer Banks, Hungry Town Bike Tours, launches a new bicycle tour that takes visitors to several of the locations in Beaufort, NC. as described in Nicholas Sparks' bestselling novels A Walk to Remember and The Choice.  The bike tour, 'A Ride to Remember,' serves as a memorable way for people to get to know Beaufort, as visitors pedal through the historic streets and along the waterfront and take in the unique setting for the story of each novel and the movie adaptation of A Walk to Remember.
Avid readers of Nicholas Sparks know how important the locations are to his books and it's the coastal North Carolina location he chooses for most of his settings.  "We're excited to have created a unique experience featuring the places in Beaufort that were inspired by Nicholas Sparks and referenced in his books and the movie." stated Betsy Cartier, co-owner of Hungry Town Bike Tours.  "We want to let people see for themselves the beauty he so eloquently describes in his novels," she said.
Cartier is thrilled to be working in partnership with the Nicholas Sparks Foundation on this endeavor and hopes to help spread the word about the organization and the wonderful things they are doing.  The Nicholas Sparks Foundation is a non-profit educational organization that increases access to innovative global learning for young people around the country.  Dedicated to increasing access for all students, the Foundation particularly supports programs for underserved youth, providing a globally-focused college preparatory education that empowers them to flourish in our 21st century world.
Tours for 'A Ride to Remember' will be conducted Monday, Wednesday & Friday at 10 a.m. and Tuesday, Thursday & Saturday at 4 p.m.  Each tour is limited to eight (8) people and will last approximately 1 to 1.5 hours.  The cost of the bicycle tour is $20 per person and includes a local guide, bottle of water and taxes. Bike rental is included.  Tours are for ages 15 and up.
Hungry Town Bike Tours offers two unique packages.  In addition to the tour, participants will receive either a softcover book of A Walk to Remember or The Choice signed by Nicholas Sparks.  The package is $70 with 100% of the proceeds for the books going directly to the Nicholas Sparks Foundation.
Reservations for 'A Ride to Remember' can be made online at hungrytownbiketours.com.  Hungry Town Bike Tours is located at 412 Front Street on the waterfront in Beaufort, North Carolina.  For more information, call 252-648-1011.
Submitted by: David Cartier, Hungry Town Bike Tours