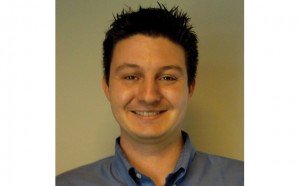 U.S. Cellular Suggests Real Estate Apps for Making Dream Home a Reality
By Greg Sager, store manager for U.S. Cellular in New Bern
For homebuyers in Craven County, smartphones and tablets have become the latest tool to find new listings, the best mortgage rates, and even help with home improvements after you close the sale. According to Digital House Hunt, a joint survey done by the National Association of Realtors Research and Google, 20 percent of real estate searches are conducted on mobile devices, such as the iPhone 5s or iPad Air. Additionally, 48 percent of people who used a mobile device in their home search used it to get directions to homes for sale, and 45 percent used the device to request more information about specific home features or real estate services.
Smartphones and tablets can make it easier to connect with your real estate agent while on the go and can help simplify and enhance the home buying process.  And with access to 4G LTE speeds through U.S. Cellular, you can browse through hundreds of listings, with pictures and online home tours in a matter of minutes without wasting needless money or time running around Craven County.
Technology has had an impact on the home buying and selling process and with more information available to consumers, U.S. Cellular experts help break down some of the more popular apps for home buyers:
Finding your dream home. There are a number of apps out there that help you find your perfect dream home. The free app Trulia shows you a map of nearby homes for sale, open houses, and apartments for rent. Zillow is another app that gives you access to homes for sale and it allows you to check the value of more than one million homes simply by typing in an address.
Looking for a steal? The free app Foreclosures by Simpleforeclosures.com is dedicated to helping buyers find the best deals on foreclosures, short sales, HUD homes, residential homes, and auction properties.
Can I afford it? Cost is often a concern for homebuyers, so with apps like Zillow's Mortgage Calculator, buyers can access easy to use mortgage calculators and shop for real-time mortgage rates. Users can access a mortgage calculator, an affordability calculator, a payment calculator, and refinance calculator to help them make a sound decision.
Buying a rental property. If you are looking to invest in real estate and buy a rental property, the free app Real Estate Calculator, available in Google Play, will help you determine the property's net income, return on investment, and how much your monthly mortgage will be. It is simple to use and you can save your properties to compare and contrast which will be the best investment to purchase.
Home improvements. Once you've purchased your home, there are a lot of apps available to help you with home improvements projects, from design tips to finding the best carpeting or lighting. The Home Depot app allows you to browse more than 600,000 home improvement products from appliances to bathrooms, carpeting, lighting and more. The free Autodesk Homestyler app in Google Play helps inspire you with stunning interior design projects, tips, and trends. Users can snap a picture of a room to create their own 3D home design and place furniture, lighting fixtures, and more to create a realistic model.
Buying a new home can be stressful, especially if it is your first home. Technology gives consumers more information on the home buying process, helping homebuyers make a more informed decision.  We believe technology can help simplify and enhance life's moments, like purchasing a new home, and even make them better.
You can also come by a free Device Workshop at U.S. Cellular to learn more about utilizing all that your smartphone has to offer to make buying your next home simple and easy. Device Workshops are free and open to the public.
4G LTE disclaimer: 4G LTE service provided through King Street Wireless, a partner of U.S. Cellular. LTE is a trademark of ETSI.
Submitted by: Melissa McIntyre, Public Relations Council, U.S. Cellular