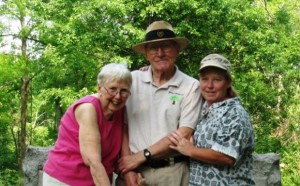 I'm proud to be a part of Team "Alz Angels" to Walk for Alzheimer's.  My teammates are:
Leigh Wilkinson, Tanya Roberts, Thea Kincaid, Sharon Arthur, Tammy Steel, Jennifer Maier, Michelle Reason, Desiree Snider, Laura Kiser, and Leann Wilson.
I'm a strong supporter as this horrific disease and other related dementias have personally affected my family and friends.
You can help support us by making a secure online donation using your credit card by clicking on this link.
For more information on how you can participate in AlzNC Walk 2014, please visit us at www.alznc.org.
Come join us tomorrow at Union Point Park.  The Ceremony starts at 10:00am and the walk begins at 10:30am.
Sincerely,
Wendy Card