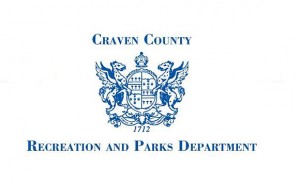 Craven County Recreation and Parks is now in the process of updating our Comprehensive Recreation and Parks Master Plan.
A grant from the Region 10 Community Transformation Grant Project (CTG) will enable the county to work with East Carolina University in updating the plan. Craven County was awarded a grant through the "active living" category of the CTG Project. A key component of this project will be a statistically-based telephone survey designed to determine parks and recreation needs and levels of interest and participation of citizens across the county. Coordinated by the Center for Survey Research at East Carolina University, specially trained interviewers will call randomly selected citizens beginning in mid-April.
Community members are encouraged to share approximately 12-15 minutes of their time in helping Craven County identify the key role parks and recreation pay in the health and well-being of the community, as well as gauge community support. Results of the survey will also provide the framework and priorities for the County's future recreation programs and facilities.
For more information, please call Eddie Games at Craven County Recreation & Parks at 252-636-6606 ext. 1.
Submitted by: Abigail G. Wilson, Administrative Support Assistant II, Craven County Recreation & Parks