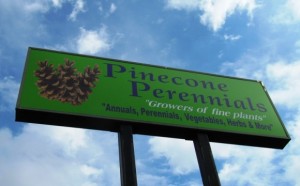 Nothing beats fresh and local like a basket full of vegetables!
After so many folks asked for this, Pinecone Perennials is thrilled to announce that we are starting a co-op with veggies grown at our farm in Dover.
Wednesday, March 12th at 9:30 am and Thursday March 13th at 7:00 pm we are having a 'Meet, Greet and Munch' get together to iron out the details and get the program rolling. Light bites and beverages served at both.
RSVP, or email for more information to pineconejayne@gmail.com. Get your VEG on!
Submitted by: Jayne McGinn, Marketing Director, Pinecone Perennials