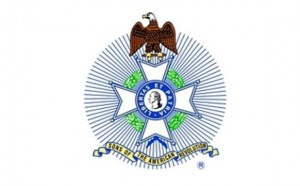 America's Revolutionary War included all types of Patriots with different ethnic backgrounds, races and people of color.  Many of these early American heroes have been honored and remembered through gravesite markings, ceremonies and Patriotic remembrances.  But there is a small group of Patriots in eastern North Carolina that, until now, have been largely forgotten for their bravery and contributions to American Independence.
At 2:00pm, Sunday, March 16, 2014, the North Carolina Society Sons of the American Revolution (NCSSAR) will host a ceremony honoring fourteen Forgotten Revolutionary War Patriots of the North Harlowe community by dedicating a memorial marker at the Harlowe-Havelock Senior Center, located at 125 Godette School Road, Havelock, NC 28532.
"The ceremony will feature a presentation of colors by our NCSSAR State Color Guard," said Jim Wood, NCSSAR State President.  "All of our participants will be dressed in Revolutionary War period uniforms to deliver our respect and remembrance to these brave Patriots."
Families of Free Persons of Color before the American Revolution populated the Harlowe communities of Craven and Carteret Counties.  "These families furnished at least fourteen of their men to fight for the cause of Liberty throughout the Revolution," adds Wood.  "They fought from the battles around New York and New Jersey in the early part of the War, through Valley Forge, where the American Army was truly born, the battles in Pennsylvania, both sieges of Charleston, and the battles of the Southern Campaigns that ended the War."
The Patriots that will be honored represented these small groups of families.  Various members of this group of Patriots fought in the some of the key battles of the Revolution and some manned the garrison at Fort Hancock at Cape Lookout, the only fort constructed in North Carolina during the Revolution.
Many of the descendants of these Patriots are expected to attend the ceremony.  The public is invited to see this colorful and dignified tribute to fourteen of America's first veterans.
About The Sons of the American Revolution
The Sons of the American Revolution is the leading male lineage society that perpetuates the ideals of the war for independence.  We seek to maintain and expand the meaning of patriotism, respect for our national symbols, the value of American citizenship and the unifying force of "e pluribus Unum" that was created from the people of many nations – one nation and one people.
For additional information or directions contact Gary O. Green, 910-791-5422.
Submitted by: Natalie for the Sons of the American Revolution