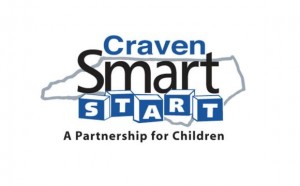 Craven Smart Start and Child Care Resource and Referral (CCR&R) will hold the 8th Annual Building Brighter Futures Early Childhood Conference on March 29th at Craven Community College in New Bern. The goal of the conference is to provide a day of training for early care educators, school age providers, elementary teachers, parents, foster parents, and others who work with or on behalf of young children. The conference will feature two sessions with keynote speaker, Nefertiti Bruce Poyner, as well as a number of breakout sessions that focus early care and education; early literacy; child protection and other related topics. Professionals who have training skills in these areas and who are interested in presenting at the conference are encouraged to contact Jennifer Bolz at (252) 672-5921 Ext. 21 for information.
Keynote speaker Nefertiti Bruce Poyner, M.Ed., is an author, public speaker and provider of professional development experiences for the Devereux Center for Resilient Children in Villanova, Pennsylvania.  In her keynote address, Ms. Poyner will speak on the importance of social and emotional health and development in children. In her closing session, she will focus on "Building Your Bounce:  23 Questions that Can Change the Way you Look at Life".  Ms. Poyner is the co-author of Socially Strong Emotionally Secure: 50 Activities to Promote Resilience in Young Children.  She also co-authored Building Your Bounce: Simple Strategies for a Resilient You.
Individuals who attend the conference will receive up to 5CHC's or .5CEU's.  The cost of the conference, which also includes lunch and a continental breakfast, is $20.00 per person. Pre-registration is required by March 19th.  For information about the conference, call Anna Young at 672-5921 Ext. 32.
Submitted by: Pinkie Moore, Community Outreach Coordinator, Craven Smart Start, Inc.