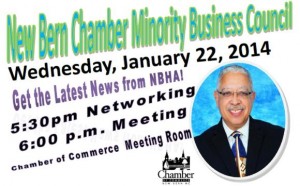 Listen to Guest Speaker, Julian Marsh, Executive Director, New Bern Housing Authority
Hear the latest news from New Bern Housing Authority
– What is a Choice Neighborhood planning grant?
– Its Impact in the community!
– Its Goals!
– How can you help!
– Community Outreach & Choice Neighborhood
– History of the New Bern Housing Authority and much more !
You are invited to join us and bring a friend and hear the latest news from New Bern Housing Authority.
For more information, contact Tharesa Lee at 252-349-6212 or Teisha Glover at 252-675-3216 or visit the New Bern Chamber of Commerce's website.
Submitted by: Tharesa Lee