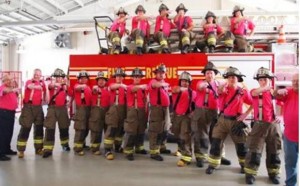 Have you voted yet today? Voted for what you ask? Only the most awesome Pink Glove Dance of all time. That's what!!
CarolinaEast and Havelock Fire and Rescue ROCK Bruno Mars' "Treasure." Check us out!
http://www.pinkglovedance.com/videos/2013-video-contest/?name=Carolina East Health System
Vote!!!! Vote Once Per Person Per Email PER DAY now through November 8th! If we win, $25,000 will be donated to Komen for the Cure in our name. Imagine the difference in breast cancer survivability that could make in our region!
Submitted by: Megan McGarvey, Director, Public Relations, CarolinaEast Health System