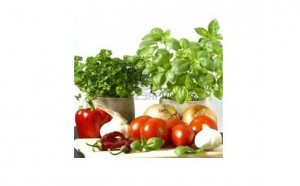 St. Paul Catholic School invites you to join them for a fun and exciting event at their Italian Harvest and Reverse Raffle. The event will be Saturday, November 16, 2013 at 6:30 PM in the Family Life Center, 3009 Country Club Road, New Bern.
This is no ordinary raffle! By purchasing a ticket for $100, you will be eligible to win one of many cash prizes. Every 25th ticket drawn gets $100, the next to last ticket gets $ 1,000 and the last ticket drawn will receive $ 3,000. This means you will have a 1 in 200 chance of winning either $ 1,000 or $3,000.There will  also be two 50/50 Raffle Boards, one for $5 and one for $10 per ticket. That's not all; in addition, each ticket will provide you with an all you can eat Italian feast for two, catered by the Chelsea, and four beer/wine drink tickets. Cash bar for additional beer and wine will be available.
To compliment the evening, a variety of music will be provided for your listening and dancing pleasure by DJ-Anthony Lowe of Crystal Coast Productions.
Get a group of friends together and have a table reserved and waiting for you.
Each ticket admits two and only 200 tickets will be sold. Don't delay! Deadline for tickets is November 8th. Please call Jennifer Smith (252) 637-7204 anytime, or the school, between 7:30 am and 4 pm at 252-633-0100.
Submitted by: Nancy Stewart, St. Paul Catholic School