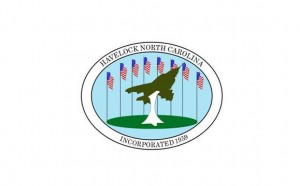 City of Havelock Mayor Jimmy Sanders announced that the process to find a new city manager to replace retiring manager Jim Freeman has come to successful fruition. Mr. Frank P. Bottorff has accepted the offer to become Havelock's new city manager, effective November 12, 2013.
Bottorff was unanimously chosen by the Havelock Board of Commissioners after an extensive selection process that included multiple interviews before ultimately selecting Bottorff for the position.
Bottorff is a Retired Colonel of the United States Marine Corps after 28 years of active duty service. This service includes tenure as the Commanding Officer of Marine Corps Air Station Cherry Point from 2006-2009. Bottorff comes to the City with years of experience in strategic planning, project management, and budgeting/fiscal planning.
Bottorff obtained his Bachelors of Science in Business Administration from LaSalle University and a Masters of Strategic Studies from U.S. Army War College.
Submitted by: Diane Miller, Communications Coordinator, City of Havelock