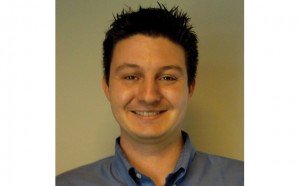 By: Greg Sager, Store Manager for U.S. Cellular In New Bern
Everywhere you look, people are trying to save some extra money these days, and with kids back in school, budgets can get pulled in different directions. Whether paying for new school clothes and supplies for your kids or wanting to add some funds to a savings or retirement account, consumers are always looking to save their hard-earned cash. With this in mind, U.S. Cellular has some money saving tools and tips using wireless technology. In fact, a recent survey¹ by the company found that nearly 30 percent of its customers say their phone has helped them save money.
Saving money is not always easy, but by using your smartphone or tablet, you can find some easy ways to help your bottom line. By following a few tips and finding free apps, you can get the most out of your device and save a little money to spend on fun experiences with your friends and family.
Here are some tips to help you save your paychecks and spend money on what you really want:
Manage Your Money – A great way to start saving money is by keeping track of it more efficiently. The same U.S. Cellular study found that 23 percent of smartphone owners use their device to manage their finances regularly and 20 percent have used their bank's mobile app. Free apps such as Mint let you combine all of your family's financial accounts in one place, help you create budgets and alert you to large purchases.
Get Books for Free – Turn your smartphone or tablet in to your e-reader with the Amazon Kindle app. It's free in the Google Play store, so you don't have to spend money on an extra device. In addition, many libraries now offer e-books that you can borrow, so you don't have to pay for the latest titles. According to Simba's Business of Consumer Book Publishing 2013 report, only 14 percent of e-book users borrowed at least one e-book from a library in 2012, so you could have a good chance of finding something you like.
Your Home Phone, Only Cheaper – The peace of mind of having a home phone doesn't have to come with a high cost.  With U.S. Cellular's Home Phone service, customers can keep their current home phone number and get unlimited nationwide calling using a standard corded or cordless phone in their home or office for $19.99 per month. The Home Phone device is easy to set up – just plug the device in a power outlet, plug your home phone in to the device, and you can make a call. No Internet connection is required.
Get Some Help from a Buddy – Gas prices are constantly changing.  As more people hit the road to take in college football games or enjoy the early signs of fall there are apps to help you find the cheapest gas around you. The free Gas Buddy app constantly tracks gas prices across the country, so you can find the best deal. Plus, if you share your local prices to help update the app, you are entered in to a weekly drawing to win a prepaid gas card.
¹ Between April 1-5, 2013, a total of 527 online interviews were conducted among U.S. Cellular post-paid customers by Consumer Insights, in partnership with Directions Research Inc.
Submitted by: Melissa McIntyre, Public Relations Council, U.S. Cellular