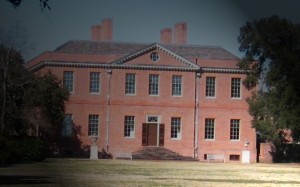 Tryon Palace to Host Renowned Chef Charlotte Jenkins on Thursday, Sept. 19
Best known for cooking traditional, low-county cuisine, renowned chef Charlotte Jenkins will discuss and prepare some of her favorite dishes during "Gullah Cuisine in the African American Foodway." Held as part of Tryon Palace's African American Lecture Series, this free program will be held inside the North Carolina History Center at 7 p.m. this Thursday, Sept. 19.
The public is invited to join chef Jenkins as she discusses the Gullah culture and demonstrates one of her famous dishes, which will be taken straight from her cookbookGullah Cuisine by Land and Sea.
Jenkins is the chef and owner of the restaurant Gullah Cuisine in Mt. Pleasant, SC, and has been cooking Gullah foods since she was nine years old. It wasn't until she moved to New York and started entertaining guests in her home that she realized there was something special about her Gullah culture.
"It's food that speaks to ya!" said Jenkins.
Tryon Palace's African American Lecture Series is free to the public, thanks to a generous grant from the Harold H. Bate Foundation. If needed, special hearing devices are also available at no cost. Contact Tryon Palace 48 hours in advance of performance for arrangements.
For more information about the Tryon Palace African American Lecture Series, visit www.tryonpalace.org or contact Sharon Bryant at 252-639-3592.
Submitted by: Craig Ramey, Marketing and Communications, Manager, Tryon Palace