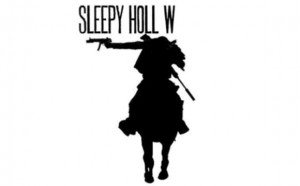 Film Crews Set to Use Palace Courtyard, Stanly House and Stable, Sept. 22-27
FOX's new TV series "Sleepy Hollow" will visit Tryon Palace next week to film various scenes on the Palace grounds and inside the Stanly House. Visitors will be able to purchase tickets to Tryon Palace and tour the grounds with minimal impact from the production, but should expect to see film crews on the site beginning Sunday, Sept. 22 and on through Friday, Sept. 27.
Filming is scheduled to occur throughout the day from Sept. 24-26, marking the second time "Sleepy Hollow" has used Tryon Palace as a location in as many months. Cameras will roll again this week with new locations in the Palace Courtyard, Stanly House and Stable.
"I think there are a lot of untapped filming resources in North Carolina and we couldn't be happier that Tryon Palace is now being recognized as one of those resources," said Philippe Lafargue, acting director for Tryon Palace. "New Bern is such a historic place that it's a natural fit for a production set in colonial America. This is great exposure for Tryon Palace and New Bern, not just as a beautiful place to visit, but as a welcoming location for future film and TV productions."
Tryon Palace will remain open throughout the production but there will be a few changes to the standard tour offering. Although tours of the Governor's Palace will still be available, access to the Palace courtyard and Stable will be limited during filming. Tours of the Stanly House will not be available through the end of September but as a special addition to Tryon Palace's general admission ticket, the historic Hay House will be open through the end of the month. Generally used for special events and tours, the Hay House is a Federal-style, wood-frame townhouse that was built in 1816 and owned by Robert Hay, a Scottish immigrant and wagon maker.
For more questions about ticketing and tours during the filming of "Sleepy Hollow," call Tryon Palace at 252-639-3500.
"Sleepy Hollow" is a modern retelling of Washington Irving's classic that first aired on Monday, Sept. 16, as the highest-rated drama to premiere on FOX's fall lineup in seven years. The second episode, set to air this Monday at 9 p.m., will feature Tryon Palace and various locations around New Bern that were filmed in late July.
Submitted by: Craig Ramey, Marketing and Communications, Manager, Tryon Palace