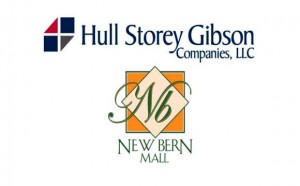 The New Bern Mall and Craven Smart Start are proud to announce they are hosting the fourth annual Baby Expo on September 28th from 11am – 3pm at the New Bern Mall.  The Baby Expo is being sponsored by Caroline McGath Newborn Photography, Childcare Network, Excel Creative Early Learning and Front Door Fitness NC.
This year we are excited to announce Beasley Broadcasting's radio station V103.3 will be broadcasting live with Marc Miller. Marc will also be emceeing the fashion show at 1pm featuring the latest in Belk and The Children's Place infant/children's fashion. In addition to several mall tenants, there will be vendors that specialize in all stages of having a baby and young families.  The New Bern Fire Department will have a car seat clinic in the front parking lot as well from 11am – 3pm.  Loads of activities are planned for the children.
"Craven Smart Start is very pleased to again partner with the New Bern Mall to bring the Baby Expo to families in the region," according to Pinkie Moore, Community Outreach Coordinator for Craven Smart Start, Inc.  "This is a wonderful opportunity for parents who are expecting or who have young children to familiarize themselves with community resources and services and to learn about products for infants and toddlers."
Other vendors include: ADHD Whole Child Wellness, Bath and Body Works, Belk, CarolinaEast Medical Center, Craven County DSS HOPE Family Resource Center, Craven County Health Department WIC, Funky Monkees, Jan's Hallmark, Mary Kay Skin Care and Cosmetics – Kimberly Jones, MasterCuts, Michaels, New Bern Fire Department, New Bern Gymnastics, Play Date, The Children's Place and Wanda Kay's School of Dance.
New Bern Mall would like to thank Joey Jones and Chick-fil-A for their donation of free Chick-fil-A biscuits coupons for the first 200 guests to register. Also thanks to Kimberly Jones, Independent Sales Director for Mary Kay for a $100 gift basket and Wanda Kay's School of Dance for a $100 gift certificate each to be given away on V103.3.
New Bern Mall is located at the key retail intersection of Dr. M.L. King, Jr. Boulevard (U.S. Hwy. 17) and U.S. Hwy. 70 – the best retail location in the market. In 2009, the New Bern Mall underwent an extensive renovation which included a new main entrance, paint, carpet, ceramic tile, raised ceiling with ceiling tiles, pendant light fixtures, benches, and planters in the interior of the mall. Since then, TJ Maxx, Sears and Michaels have opened stores in the mall. Buffalo Wild Wings is currently under construction and scheduled to open this holiday season.
Submitted by: Pinkie Moore, Community Outreach Coordinator, Craven Smart Start, Inc.