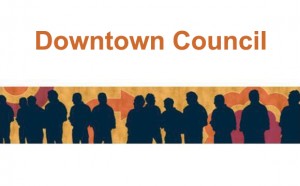 This is one meeting you don't want to miss!!!
You are cordially invited to the "Meet the Candidate Gathering"!
Thursday, August 22nd
5:30pm – 6:00 pm: Social (refreshments will be served)
6:00pm – 7:00pm: Meet the Candidates for Alderman for New Bern's First Ward
The Three Candidates will be in attendance.  They are: Dallas Blackiston, Alfred Barfield and Tony Bonnici
To be held in the Chamber of Commerce Meeting Room on South Front Street, Downtown
Who is invited?
– All residents of Downtown
– All Property Owners
– All Business Owners and Managers
This is our opportunity to meet and to hear our future representative.
Please join us!
Greg Smith, Mitchell Hardware and Chairman, Downtown Council – A Council of the New Bern Area Chamber of Commerce
Submitted by: Susan Milliron, New Bern Area Chamber of Commerce