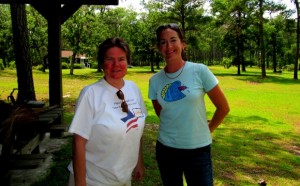 Yes, you can prepare a tasty meal over a wood fire and charcoal briquettes. Learn how to cook game and other traditional dishes in a camp setting or at home. You'll use traditional Dutch ovens and learn some novel methods as well. Participants prepare and taste their outdoor treats.
Where:  Cool Springs Environmental Education Center, Askin, NC
When:  Saturday, September 14th from 9am-2pm
Cost:  $10.00
Questions:  Contact Melissa Patrick at 252-514-3533 or e-mail: info@coolsprings.org
Pre-registration is required for this course.
Submitted by: Melissa Patrick, Cool Springs Environmental Education Center