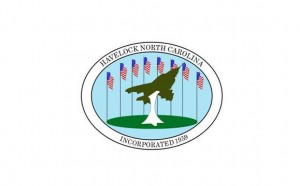 Three In-City seats on the Recreation Advisory Board will expire on September 30, 2013.  Although two of the current members have expressed a desire to seek reappointment, the City of Havelock is seeking citizens with an interest in serving on this board.  The appointments will be two-year terms beginning October 1, 2013 and expiring September 30, 2015. This board meets at the Recreation Center on the third (3rd) Thursday of each month at 7:00 p.m.
The Recreation Advisory Board members serve as ambassadors for the Recreation Department in promoting both the facilities and programs.  This Board also assists Parks and Recreation staff with multiple events including athletic tournaments, Easter Egg Hunt, Freedom Festival, Road Races and the Halloween Festival, as well as assisting with regular recreation programs.
If you are interested in serving on the Recreation Advisory Board, please complete a Talent Bank application and submit to Deputy Clerk Cathy Campbell at Havelock City Hall.  You may also apply online here.
Submitted by: Diane Miller, Communications Coordinator, City of Havelock