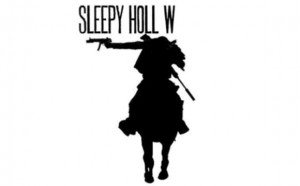 Construction for Various Sets to Begin in the Courtyard on Sunday, July 28
Tryon Palace visitors will get a sneak peek at FOX's new series "Sleepy Hollow" as construction begins Sunday for various scenes that will be filmed on the grounds July 29-30. Because all scenes will be filmed at night, this unique intersection between North Carolina history and the region's growing film industry will not change operating hours or scheduled tours.
Filming for "Sleepy Hollow" marks the first time Tryon Place has been used as the location for a major studio production.
"We hope this will be the beginning of a productive and profitable relationship with the film industry in our state," said Philippe Lafargue, Acting Director for Tryon Palace. "We are doing everything possible to minimize any visitor impact and are certainly looking forward to seeing the Palace on FOX this fall."
In this modern day twist of Washington Irving's classic, Ichabod Crane (Tom Mison, "Salmon Fishing in the Yemen") is resurrected and pulled two and a half centuries through time to unravel a mystery that dates all the way back to the founding fathers. Assisted by young police detective Abbie Mills (Nicole Beharie, "Shame," "American Violet"), they work together to triumph over evil. As history repeats itself, the oddly-linked pair will draw on the real stories and hallowed secrets this nation was founded on in their quest to stop an increasingly vicious cycle of evil. "Sleepy Hollow" is from K/O Paper Products in association with 20th Century Fox Television. The series is co-created by Alex Kurtzman, Roberto Orci, Phillip Iscove and Len Wiseman ("Hawaii Five-0," "Underworld" and "Total Recall"). The series is executive-produced by Kurtzman, Orci, Wiseman and Heather Kadin. Iscove serves as supervising producer. Wiseman also directed the pilot.
Scenes for "Sleepy Hollow" that are being filmed at the Palace will primarily take place in the eastern courtyard—between the outer and inner gates—and the smokehouse, located just behind the Kitchen Office. Visitors should expect to see construction in these areas on Sunday, but access to all other areas of the Palace will be open as usual. Additional film crews and related support will start arriving later in the day and parking in the Eden Street lot will become limited through Wednesday.
Support for this project is provided in part by the NC Film Office and the Dept. of Cultural Resources.
About Sleepy Hollow
What if you suddenly woke up from the throes of death 250 years in the future to find the world is on the brink of destruction, caused by unimaginable events, and you are humanity's last hope? Welcome to "Sleepy Hollow," the thrilling new mystery-adventure drama from co-creators/executive producers Alex Kurtzman and Roberto Orci ("Star Trek" and "Transformers" franchises, "Fringe"). Additional information available at http://www.fox.com/sleepy-hollow.
Submitted by: Craig Ramey, Marketing and Communications, Manager, Tryon Palace