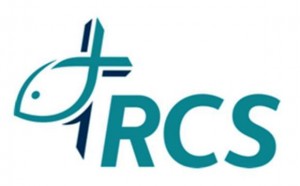 Religious Community Services (RCS) has teamed up with local marketing agency Trade Ideas to increase community awareness about what RCS is doing to address the food, clothing and shelter needs in our area.
Michael McMillan, Executive Director of RCS, states, "RCS is blessed to have such amazing support from the community, but we have so much more to do. The demand for our services has increased dramatically and we need to increase our fundraising efforts to ensure that all who need our services, have access to them." In order to do that, McMillan and the Board of Directors decided to reintroduce RCS and its mission to the community. RCS has been an active non-profit for over 30 years, serving Craven, Carteret, Jones and Pamlico counties. "By redesigning the logo and improving community relations, RCS will gain momentum and increase their volunteer base and contributions. We're getting them ready for the next 30 years," states Shannon LuQuire, partner at Trade Ideas.
LuQuire's team is also focusing on social media, an outlet RCS feels can help boost their visibility in the community. One of RCS's newest projects launched on Facebook over the weekend. "Operation Sandwich" is an effort to help children over the summer who may have relied on school lunches during the school year. It allows small groups to schedule a time to make sandwiches and pack bag lunches to be distributed. After RCS posted the opportunity on their Facebook page, several volunteers called in to sign up.  "We are excited about using social media to reach a wider audience of potential volunteers and donors," comments LuQuire, "We hope to get as many RCS supporters to like their Facebook page to keep up with new opportunities to help RCS."  There are a variety of larger events held throughout the year, but there is ALWAYS a daily need for volunteers to help in the Soup Kitchen, Homeless Shelter and Clothing Closet. In addition to volunteer opportunities, RCS needs canned goods for the food pantry, personal grooming items for the shelter and monetary donations to help cover operating and program costs.
For more information, visit them on Facebook at www.facebook.com/RCSNB and look for the updated website coming soon at www.rcsnewbern.com.
Submitted by: Shannon LuQuire, Public Relations