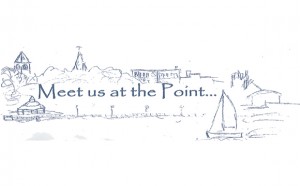 Location:  Union Point Park, Downtown New Bern
Date: Saturday, June 22, 2013 – Gates Open: 2:00 PM
Cost: $20.00 (Kids 12 & Under "FREE" with Paid Adult
Contact: (252) 637-3111 or TSurhie@NewBernChamber.com
Organization:  New Bern Area Chamber of Commerce
The New Bern Area Chamber of Commerce is pleased to announce the 2nd Annual "Bern Beach Blast" to be held Saturday, June 22, 2013 at Union Point Park in Downtown New Bern, NC.
In conjunction with the event's Title Sponsor: "Weyerhaeuser" and Band  Sponsors: Potash Corporation of Aurora, NC and Pepsi – Minges Bottling Group, four bands will provide entertainment this year.
"Spare Change" will open the concert and play from 3:00 PM to 4:30 PM. The Band, based in LaGrange, NC, got their start in 2002 as a 4-piece band made up of a group of friends. Traveling throughout the southeast, this band grew into what is today one of the most sought after bands in the market
"Jim Quick & Coastline" are next up on the stage from 5:30 PM to 6:30 PM. Jim Quick has been touring the Southeast US for more than 15 years, playing nearly 300 shows per year and has released more than 11 albums. Originally introducing their music as the Coastline Band — a band of friends who played the Carolina beach bars day in and day out, the group pushed Quick to the forefront and naturally transformed into Jim Quick & Coastline.
Moving into the evening hours, legendary NC beach music group "The Embers" move onto the stage from 7:00 PM to 8:30 PM. There are many bands or groups today yet few that are considered a music institution. The Embers have solidified their position as a thriving musical entity leaving their mark on listeners for decades.
Last, but certainly not least and rounding out the evening's entertainment from 9:00 PM to 10:30 PM:  "The Tams." They have been entertaining and thrilling audiences for over 50 years" Known for such hits as "Be Young, Be Foolish, Be Happy", "What Kind of Fool", "I've Been Hurt" and Untie Me", The Tams have had 2 Gold Records and 1 Platinum Single. The Tams will, no doubt "bring the house down" as they conclude a great day of entertainment for those in attendance at Union Point Park.
Submitted by: Teresa Suhrie, New Bern Area Chamber of Commerce