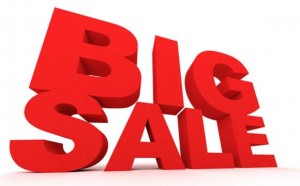 Knights of Columbus – BIG SALE!
Friday, June 21 – 10:00 – 2:00 & Saturday, June 22 – 7:00 – 1:00
Two large buildings – rain or shine
Antiques – Collectibles – Jewelry Books – Furniture – Household Goods – Clothing – And So Much More! Something for everyone! Bargain Prices – Best Deals in Town
The Knights of Columbus, a fraternal, patriotic Catholic organization, will once again sponsor a huge yard sale at 1125 Pine Tree Drive, New Bern on Friday, June 21 from 10 a.m. to 2 p.m. and Saturday, June 22 from 7 a.m. to 1 p.m. Admission to the sale is free.
Begun in 1978 as a small, limited sale, the K of C yard sale has mushroomed into a huge, diversified shopping spree.  For 35 years, the people of New Bern and surrounding communities have eagerly awaited these sales due to the abundance, variety and quality of items at unbelievable prices. Bargain hunters looking for value will find two large buildings filled with huge selections  of treasures for everyone – antiques, collectibles, appliances, furniture, electronics, household items, dishes, linens, clothing and accessories, jewelry, sporting goods, Christmas items, books, toys and a whole lot more. Proceeds from these sales benefit numerous local charities including: Special Olympics, Relay for Life, Wounded Warriors, Mercy Clinic, Eastern Pregnancy Information Clinic, Senior Pharmacy, Religious Community Services and Interfaith Ministries.
All items for sale are donated by generous supporters of the Knights and their mission. Anyone wishing to donate to this sale may do so by bringing items directly to the Knight's Hall on Tuesday mornings from 9 a.m. to 12 p.m. or by calling Danny Gennantonio at (252) 637-2322 for information or to schedule pick-ups of large loads. The Knights of Columbus is a non-profit organization and donated items are tax deductible.
Submitted by: Mary Spano